Adobe Photoshop Touch para Android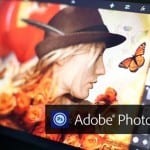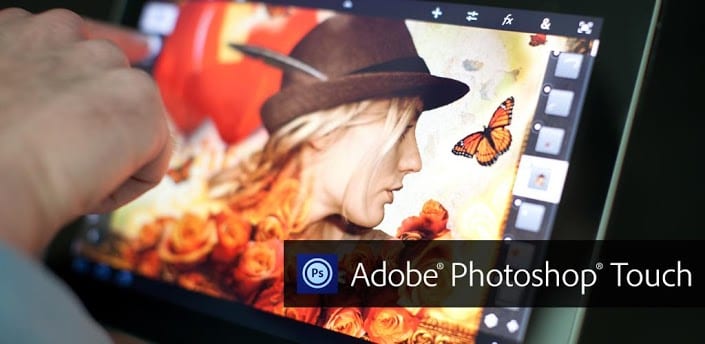 Se você gosta de editar fotos no Android, uma boa dica: o aplicativo Photoshop Touch para Android. Esse app conta com poderosos recursos que faz jus ao nome do aplicativo da Adobe. Ele é um aplicativo que foi projetado para ser usado em uma tela pequena com camadas e filtros para melhorar suas fotografias.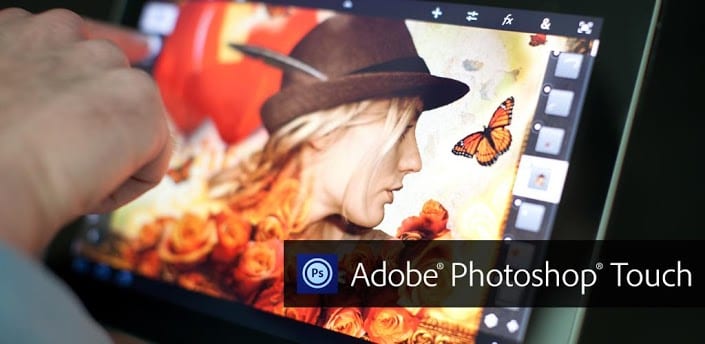 Abaixo algumas novidades do app:
Use popular Photoshop features, such as layers, selection tools, adjustments, and filters, to create mind-blowing images.
Improve your photos using classic Photoshop features to bring out the best in your photography.
Apply precise tone and color adjustments to your entire composition, a particular layer, or a select area.
Create something other-worldly using painting effects, filter brushes, and so much more. With Photoshop Touch, the creative possibilities are endless.
Make your images pop with graphical text. Apply strokes, add drop shadows and fades, and more.
Take advantage of your device's camera to fill an area on a layer with the unique Camera Fill feature.
Quickly combine images together. Select part of an image to extract just by scribbling with the Scribble Selection tool. With the Refine Edge feature, use your fingertip to easily capture hard-to-select image elements, like hair.
Start a project on your iPhone or iPod Touch and finish it on your iPad or back in Photoshop at your desk using a free membership to Adobe Creative Cloud. Your projects are automatically synced between your devices.
Free membership to Creative Cloud provides 2GB of cloud storage.
Work on high-resolution images while maintaining the highest image quality. Images up to 12 megapixels are supported.
Assista ao vídeo abaixo para ver o que o aplicativo pode fazer!
O aplicativo não é muito barato,
custa 20 Reais
. Mas se você é aficionado por fotos e usa seu smartphone com Android para isso, vale a pena pelas as funções do app.